Background
Since its inception in the year 2000, M/s Ambuthirtha Power Private Limited (APPL) part of Soham group of companies have been engaged in the business of Generation of Hydro Electric Power. Being a socially responsible Company, it has realized the need to set aside a portion of its profits to fund CSR activities, which would benefit the socially as well as economically disadvantaged segments of the society.To facilitate the above, the Promoters have set up in the year 2008, a Registered Trust named "Soham Foundation (R)"with the sole aim of carrying out various CSR activates, that would benefit the society in one way or the other. The Company has plans to and is confident of reaching out to more and more under privileged people in the years to come and it is relentlessly striving in this direction.
Vision
The CSR vision of APPL is "Community Empowerment through Education, health and Environmental Sustainability". Corporate Social Responsibility of the Company means responsible business practices through the involvement of all stakeholders in the decision making process and in operations. It entails having business policies that are ethical, equitable, environmentally conscious, gender sensitive, and sensitive towards the differently abled.
Objectives of the policy
The objectives of this policy are to –
Demonstrate commitment to the common good to the stake holders and large public through responsible business practices and good governance.
Actively support the state's development agenda to ensure sustainable change.
Engender a sense of empathy and equity among employees of the Company to motivate them to give back to the society.
Eradicating hunger, poverty and malnutrition, promoting preventive health care and sanitation and making available safe drinking water ;
Promoting of education, including special education and employment enhancing vocation skills especially among children, women, elderly, and the differently abled and livelihood enhancement projects;
Promoting gender equality, empowering women, setting up homes and hostels for women and orphans; setting up old age homes, day care centers and such other facilities for senior citizens and measures for reducing inequalities faced by socially and economically backward groups;
Ensuring environmental sustainability, ecological balance, protection of flora and fauna, animal welfare, agro forestry, conservation of natural resources and maintaining quality of soil, air and water;
Protection of national heritage, art and culture including restoration of buildings and sites of historical importance and works of art; setting up of public libraries; promotion and development of traditional arts and handicrafts; ensuring environmental sustainability;
Measures for the benefit of armed forces veterans, war widows and their dependents;
Training to promote rural sports, nationally recognized sports, Paralympic sports and Olympic sports;
Contribution to the Prime Minister's National Relief Fund or any other fund set up by the Central Government for socio-economic development and relief and welfare of the Scheduled Castes, the Scheduled Tribes, other backward classes, minorities and women;
Contributions or funds provided to technology incubators, located within academic institutions which are approved by the Central Government;
Rural development projects.
Slum development.
Applicability
1.CSR policy has been developed in accordance to the provisions of Section 135 (1) to (5) of the Companies Act 2013 (referred to as the Act) and in accordance with the CSR Rules 2014 (hereby referred to as the Rules) as notified by the Ministry of Corporate Affairs, Government of India.

2.The Policy shall apply to all CSR projects / programmes undertaken by the Company and Soham Foundation ®.
CSR Committee
I. Composition of the 'corporate social responsibility committee (csr committee)
As per the provisions of Article 20.3 of the Articles of Association of the Company, section 135 of the Companies Act 2013 and in accordance with the provisions of the CSR Rule-2014 at least one Nominee Director each, representing DE Shaw, MSIF and SMIT shall be appointed as the Members of all Committees that may be constituted by the Company from time to time. Accordingly, the CSR Committee is required to consist of 3 Nominee Directors representing DE Shaw, MSIF and SMIT and 3 Promoter Directors.
II. The CSR committee shall be responsible for:
Formulating the CSR policy in compliance to Section 135 of the Companies Act 2013 and any other applicable act and related Rules as enacted by the Government of India time to time.
Approving annual budget.
Identifying activities to be undertaken including the activities mentioned in Schedule VII of the Companies Act 2013.
Recommending to the Board about the CSR expenditure to be incurred.
Recommending to the Board about modifications to the CSR policy as and when required.
Regularly monitoring the implementation of the CSR policy.
Conducting periodic meeting to review of the CSR initiatives.
To appoint personnel to implement the various CSR projects.
To comply with laws and make representation to the various authorities.
Board
The Board of Directors of Company shall be responsible for:
approving the CSR policy as formulated by the CSR Committee.
ensuring that, in each financial year the Company spends at least 2% of the average net profit of three immediate preceding financial years which is arrived in accordance with section 198 of the Companies Act 2013.
Ensuring the effective use of the fund allocated to CSR activities and monitoring implementation of CSR initiatives.
Disclosing in its Annual Report the names of CSR Committee members, the content of the CSR policy and ensure annual reporting of its CSR activities on the Company website.
Ensuring annual reporting of CSR policy to the Ministry of Corporate Affairs, Government of India in the prescribed format (if required).
CSR Annual Budget
CSR Committee will prepare and recommend the yearly annual budget in the beginning of the financial year to the Board for its perusal and approval.
Focus Areas
APPROACH
The Company /Soham Foundation's approach to working in its chosen areas of
Education
The Company believes that, education is the basic tool for empowering India. Availability of quality education to the all sectors of the society by way of ensuring an equitable and just social system. In India around 70% of children are depending on system of government schools, which still facing lot of problems in basic infrastructure like transport facility, class rooms and buildings, computer facility and lac of teaching faculties. The Company is with a commitment to quality and equitable education opportunities in the rural area by providing transport facilities, computer labs, parents insurance, and health camps.
With that objective, the Company has identified the following thrust areas:
Computer Aided Learning Programs.
Capacity building of teachers, SDMC and other stakeholders
Improving School infrastructure.
Providing transport facility to students.
Providing health care facility to students.
-Programmes Initiated
To meet the above objectives the following CSR projects have been initiated
Vidya Vahana: Providing Transport facility to interior school children
Vidya Ganaka: Computer aided learning program
Vidya BalaSuraksha: School health and parents insurance program
Vidya Vikas: Equipping the Government schools with better infrastructure, equipment sand learning materials, empowering SDMCs.
Environmental Sustainability
The Company believes that, the protection of the environment is the fundamental duty of every Business entities. Company intends to CSR initiative in the area of environmental sustainability by implementing more and more eco-friendly green energy/ renewable energy projects across the country, promotion to plantation and afforestation, conducting cleanness awareness programs, etc.
-Programs Initiated
Soham Jyothi: providing solar lights to households which do not have access to power supply.
Afforestation: Planting trees in the deforested area
Tree plantation: Actively participating in plantation in rural area and Vanamahotsava programs arranged by Government and various NGOs.
Volunteering
The Company encourages its associates to volunteer time in CSR activities. The Company in association with Soham Foundation ® is intended to engage to serve the disadvantaged communities to promote empathy and understanding of social inequalities. Company will continue to create opportunities in all its locations to associates to share their time and skills in a socially constructive manner for the development of the society.
-Programs Initiated
Soham Sahayog: Community development activities by joining hands with community
Implementation
The Company's CSR programs will be identified and implemented according to the Board's approved CSR policy. This CSR Policy builds on the learning from and good practices of the Company's ongoing CSR activities running since 2006. The Company will enhance its monitoring and evaluation mechanism so as to ensure every program has:

i.Clearly defined objectives (developed out of existing societal needs determined through baselines/studies/research), targets and time lines.
ii.Impact assessments
iii.A reporting framework and system in alignment with the Act and Rules. The company will implement its CSR programs through Soham Foundation. The Foundation will collaborate with other academic institutions to promote quality education.
Monitoring and Reporting Framework
CSR Committee shall monitor the implementation of the CSR Policy through periodic reviews of the activities of Soham Foundation The respective heads of CSR department will present the annual budgets and list of programs, projects, and activities to the CSR Committee for its approval. The Committee will in turn recommend this to the Board for its final approval. In compliance with the Act and to ensure funds spent on CSR programs are creating the desired impact on the ground a comprehensive Monitoring and Reporting framework will be put in place. The monitoring and reporting mechanism is divided into three distinct areas:

i.Program Monitoring:
ii.Evaluation:
iii.Reporting and Documentation
Program Reporting
i.Program monitoring mechanism will ensure:
The CSR policy is implemented as per the Act and the Rules.
The CSR policy is implemented ensuring that all projects/programs as budgeted are duly carried out
ii.CSR spends will be closely monitored and funds shall be released against verified utilizations as per the approved work plans. This may include monthly field visits, comprehensive documentation, and regular interaction with beneficiary communities.
iii. CSR spends will be audited in an accountable and transparent manner.
iv.Quarterly reporting and review by the CSR committee and six monthly reviews by the Board.
Evaluation
i.Monitoring mechanism and evaluation plan will be put in place.
ii.Expected outcomes, outputs and inputs will be clearly defined for each programs as per stated timelines.
iii.There shall be clarity about the scope of the programs and the need before evaluations are undertaken.
iv.Third parties will be engaged to ensure objective assessment across baseline and end line parameters.
v.CSR committee will be authorized to decide whether it will be internal, external or third party evaluation.
Documentation and Reporting
The CSR Committee will prepare the annual CSR report to be filed by the Company on approval of the Board. This report will ensure:
– CSR projects and programs are being properly documented.
– An MIS is maintained on expenditure across sectors and geographies and beneficiaries impacted. The MIS structure will be in alignment with the prescribed reporting format.
Green Initiative : Tree Plantation Drive 2014
Speaking at this event Chief Guest Shri. Putta Swamy Gowdru, ex -taluk board president said "Let us all be responsible citizens and wisely utilize our natural resources for the present and ensure happiness of future generations .We are blessed to be a part of a culture where living in complete harmony with the environment is central to our ethos . Appreciating the wisdom of planting saplings in stages he further remarked " it is not sheer numbers of sapling planted that is important but ensuring that all survive and thrive as healthy trees is, hence planting smaller numbers in 4 -5 phases to ensure survival by Soham does make good sense" . Remarking about the projects and the need for green energy, Vice Chairman and Managing Director of Soham group, Mr. Sanjith S. Shetty said "we believe in taking a positive action towards improving our environment by planting tree saplings in and around our project sites as restoration of the environment affected due to construction activity. Last year 100 saplings were planted at SMPPL Project at Moodabidri and this year we are doing here at Mahadevpura SHP. Developing awareness among employees and associating future generations is one of our company objectives of this symbolic operation. I feel students if educated and made aware of the importance of protecting their environment, can be empowered to become active agents of sustainable and equitable development.
Test Data
Green Initiative : Tree Plantation Drive 2013
Soham Foundation Programs


Test Data
Soham as a green power company was established with the idea of providing clean and sustainable energy.
Our two long term goals are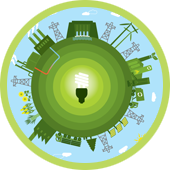 To be among India's top three companies in renewable energy.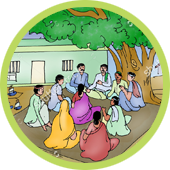 To collaborate and partner with local communities in providing employment and improving standards of living.

All rights reserved Soham Energy © | Privacy Policy | Login