Together We can


PARTNER US AT SOHAM FOUNDATION
We invite like-minded institutions/individuals/foundations to support and contribute and become partners in our community developmental CSR initiatives. The contributions are tax exempted under section 80G (5)(vi) the income tax act. Students are our main focus as they are the future of India. We invite you all - philanthropists / foundations / individual donors to come forward and partner us thereby bringing in a strategic, scalable and sustainable community development.

Come help us bring about permanent change so children can have a happy, healthy, protected childhood, forever. We look forward to your constant support so that together we can ensure lasting change for children across the rural communities wherever our projects are and these children and their families can look forward to better opportunities and a better life for themselves.

Soham Foundation is a registered trust promoted by the Soham Renewable Energy India Pvt. Limited as a CSR wing of the company. The foundation is efficiently aiding the underprivileged rural children to meet their potentials by sustainable developmental initiatives. The community initiatives started in 2004 reaching 25 school going childrens and today it has reached around 14000 students by its various activities We welcome contributions in cash as well as in kind, and seek to link a partner to a project with common features. In accordance with the principles for corporate citizenship which we have adopted, we also look for partners who can contribute their core competence to our projects on the ground, either in planning or implementing in addition to financial funding.
COME HELP ENRICH LIVES
Come help enrich lives and create a healthier and happier rural community as we enable them to look to the future with hope.
Be a part of policies which enable us to adapt to the changes taking place in our society and empower the marginalized.
Do make a positive contribution to the society and put Smiles on the Faces of each and Everyone Soham Foundation Touches.
Please click on our Programs that interests you :
For Partner Corporations :
Soham Foundation plans to engage with companies of all sizes, in every sector, as part of our mission-driven strategy. Our donor categories are below.

1. Strategic Relationships
Strategic Relationships consist of multi-year plans to work together on a number of shared issues and priorities. These partnerships include a minimum financial commitment of Rs1,00,000 a year.

2. Program/Project Partner
Program/Project Partner will participate in and provide funding support for specific Soham Foundation projects and programs. Companies can join a group focused on a particular subject matter, or exclusively support the work of one particular project.

3. Supporters
Supporters contribute to Soham Foundation work through volunteers, material donations, small gifts and cause marketing.
Soham Foundation's Due Diligence Process : All of Soham Foundation's corporate donors must state their commitment to, and publicly report progress towards, improvement in social and environmental performance over time . Due Diligence will be conducted on all potential corporate funders prior to the establishment of a formal funding relationship.
For Individuals :
1.Become a partner in our work: Support Soham Foundation with a tax-deductible contribution.
2.Become a Sustaining Partner: Make a recurring gift to Soham Foundation, for how long you wish. Each January Soham Foundation will send a tax receipt confirming your total contributions made during the previous calendar year.
3.Gift of Securities: Gifts of fixed deposit is a great way to support Soham Foundation's children.
Test Data
Test Data
Test Data
Test Data
Test Data
Test Data
Test Data
Soham as a green power company was established with the idea of providing clean and sustainable energy.
Our two long term goals are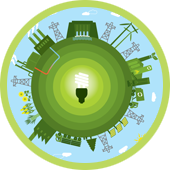 To be among India's top three companies in renewable energy.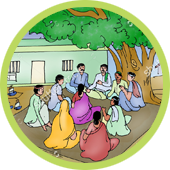 To collaborate and partner with local communities in providing employment and improving standards of living.

All rights reserved Soham Energy © | Privacy Policy | Login