Soham Jyothi initiative of Soham Foundation recently launched in Jan2012 ,hopes to transform the lives of communities that still do not have access to basic infrastructure like light , water and power , by providing affordable solar lighting for village households situated in the remote interior which do not have access to power supply. LED house light would enable villagers to read, study and work, eliminating kerosene lanterns and improving health while reducing CO2 emissions. Soham CSR team helps in reaching these innovative solar powered LED lighting system in the interior area of villages that are close to project sites.
Picture Gallery for Vidya Jyothi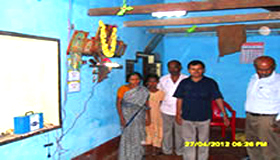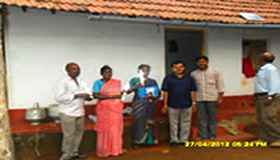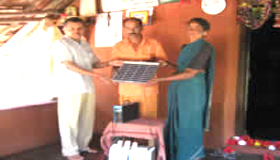 1. Mr. Jeenadatha Jain,Kumbri Henjakki Village Near Maratikere, Sagar Taluk.
2. Smt.Kamala,W/O Late Kanthappa. Hirebandady Village, Puttur taluk.
3. Mrs. Kamala Naik,Iruvailu village,Mangalore Taluk.
4. Mr. Chandrashekhar,Iruvailu village,Mangalore Taluk.
5. Mahalaxmi madiwal,Mavinagundi Village,Siddapur Taluka.
Test Data
Soham Foundation Programs


Test Data
Test Data
Test Data
Test Data
Soham as a green power company was established with the idea of providing clean and sustainable energy.
Our two long term goals are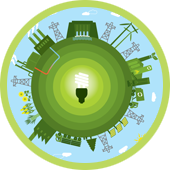 To be among India's top three companies in renewable energy.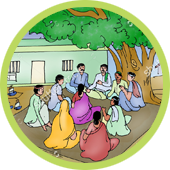 To collaborate and partner with local communities in providing employment and improving standards of living.

All rights reserved Soham Energy © | Privacy Policy | Login