About Investors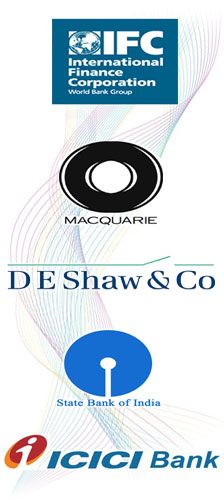 From its inception, Soham has recognized the need to partner with companies which share its values, beliefs and passion.This is the reason some of the most reputed entities in the world consider Soham a valuable partner. Equity: Soham has deep business valuation and deal structuring expertise available in-house and brings unmatched acuity to evaluating, structuring and negotiating offers. As an SOP, strategic initiatives related to determining the size and form in which capital needs to be raised are vetted through a rigorous examination by a team of internal experts and legal partners.

Soham's Equity Investors are D.E. Shaw and the Macquarie SBI Infrastructure Fund and the SBI Macquarie infrastructure Trust. D.E. Shaw & Co is a New York based fund with a large Indian presence and a managed capital in excess of USD 35 billion making it amongst the largest in the world. Macquarie SBI infrastructure Investment Trustee Limited as Trustee for SBI Macquarie Infrastructure Trust have recently invested into Soham.

The Macquarie SBI Infrastructure Fund and the SBI Macquarie Infrastructure Trust are amongst the largest infrastructure funds focused on India. These funds are separately managed by a joint venture fund between the State Bank of India, Macquarie Infrastructure and Real Assets and the International Finance Corporation.

On the debt side Soham has been consistently successful in raising debt to finance its projects. This is primarily due to the fact that it enjoys strong healthy relationships with all its key financial partners. Soham is quite proud of the fact that most of its financial requirements are being addressed by State Bank of India and ICICI. Financial governance at Soham is transparent and aimed at assuring and informing stakeholders about the progress that Soham has been making in achieving objectives.
Test Data
Test Data
Test Data
Test Data
Test Data
Test Data
Test Data
Test Data
Soham as a green power company was established with the idea of providing clean and sustainable energy.
Our two long term goals are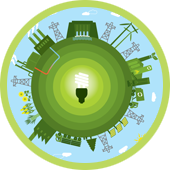 To be among India's top three companies in renewable energy.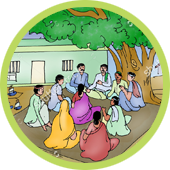 To collaborate and partner with local communities in providing employment and improving standards of living.

All rights reserved Soham Energy © | Privacy Policy | Login