Why Soham ?


We do only Renewables.
Till date we have commissioned and operate 4 Projects, 1 Under Construction and 2 in development stages, totaling to 104 MW.
Soham's greatest assets is its team - having two hundred and fifty man years of experience in setting up and executing Renewables.
One of the few Indian companies to have raised 3 rounds of PE Funding from Global Investors since 2004.
India's largest bank, State Bank of India, is its lead banker.
Highest levels of Corporate Governance with E&Y as their Statutory Auditor and KPMG as their Internal Auditor.
The Chairman of the company Mr. K. Sadananda Shetty is the President of REDAK (Renewable Energy Developers Association of Karnataka).
Soham follows and adheres to The World Banks stringent Environment, Health & Safety (EHS) norms.
Maximizing Revenues: The Company specializes in its B2B sales strategy whereby selling as much as 17 Million Units per month to a clutch of Blue blue chip customers at tariffs 50% higher than what the grid would pay. The Company has sold over 800 million units of Green Power.
Its B2B sales strategy has been in place since 2008 making it among the most experienced in this.
Soham has championed a new program namely "Sweating of the Assets" under which it (1) increased generation from its Main plant from 70 million units to 90 million units (30% increase) in 2 consecutive years (2) Increase in the sale realization by over 45% per unit (3) Reduction of Overheads by 20%.
Soham has already identified around 545 acres (220 Hectares) of land suitable for solar power project across 6 districts in Karnataka. This land has been carefully chosen by seeing good irradiation levels, low cost of land and good evacuation network in the vicinity.
Was among the first few companies in India to have sold Carbon Credits and did so to one of Japans largest utilities between 07' to 12'.
Soham Foundation the CSR Initiative of Soham today touches the lives of over 13,000 school going children on a daily basis through 8 unique programs.
Test Data
Test Data
Test Data
Test Data
Test Data
Test Data
Test Data
Test Data
Soham as a green power company was established with the idea of providing clean and sustainable energy.
Our two long term goals are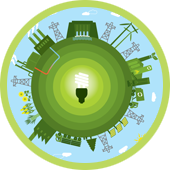 To be among India's top three companies in renewable energy.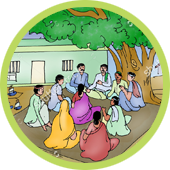 To collaborate and partner with local communities in providing employment and improving standards of living.

All rights reserved Soham Energy © | Privacy Policy | Login