Certification your Carbon Footprint


Certification
We provide independent verification and certification services that can enhance your corporate reputation and build trust with customers, investors and stakeholders.
How we can help
Consumers are increasingly demanding high environmental standards from organisations and the products and services they buy and use. Organisations that set and meet carbon reduction targets benefit from reduced energy costs, enhance their brand reputation among their customers and mitigate against regulatory risk.

We provide a range of organisational footprint certification, verification and training, including the Carbon Trust Standard and are able to certify the greenhouse gas emissions of your products and services at all stages of the value chain.

The Carbon Trust Water Standard certifies organisations that measure, manage and reduce water use year on year.
What are the benefits?
Cost saving - reduce your organisational energy use and associated costs, identify carbon hotspots in the life cycle of your product to reduce carbon emissions and costs among your suppliers.
Corporate reputation and brand preference - drive awareness of your organisation's and product's environmental credentials to customers and stakeholders, improve environmental rankings and demonstrate corporate social responsibility
Reduce risk - our certification ensures your carbon footprint measurement is robust and credible, and a sound basis for your carbon management decisions.
Staff engagement - improve staff morale, retention and ability to attract new talent, enable the Board to demonstrate awareness of and leadership in carbon management
Increase sales - our Carbon Reduction Label enables you to differentiate your products from competitors, to help you drive sales with customers. With the Carbon Trust Standard increase customer loyalty by showing you meet customer's procurement requirements.
Broaden market distribution - demonstrate a product's commitment to carbon reduction to meet retailer demand and gain better distribution of your product.
Benchmark your products and organisation - assess your product's carbon management performance against your product portfolio and find out how your organisation stacks up against other Standard Bearers in your sector.
Develop new products - obtain metrics about your product's carbon performance to raise standards and develop new, greener products.
Test Data
Test Data
Test Data
Test Data
Test Data
Test Data
Test Data
Soham as a green power company was established with the idea of providing clean and sustainable energy.
Our two long term goals are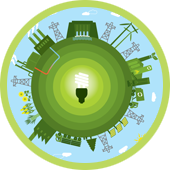 To be among India's top three companies in renewable energy.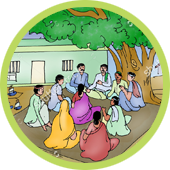 To collaborate and partner with local communities in providing employment and improving standards of living.

All rights reserved Soham Energy © | Privacy Policy | Login