State of the Voluntary Carbon Markets 2007 - Picking Up Steam


Acknowledgments:
This report is compilation of the insights and efforts of a wide range of individuals. In addition to the contributions of each of the organizations sharing information about their operations, this report has re - quired time, attention, and financial support from a dozens of people across several continents. For that reason, we would like to acknowledge the following people who generously gave of their time, energy and resources to make this possible. They include, in no particular order: Steve Zwick, Rebecca Smith, Rachel Mountain, Jena Thompson, Jessica Abbott, Lauren Kimble, Sara Bushey, Jay Dean, Jessica Le - rch, Dan Linsky, Evan Ard, Jason Patrick, Marco Monroy, Jonathan Shopley, Pedro Moura-Costa, Ma - ria Pia Innariello, Philippe Ambrosi, Eron Bloomgarden, Bhavna Prasad, and the staff at Forest Trends and New Carbon Finance. We'd also like to thank Thomas Marcello for his research contributions
About The Ecosystem Marketplace and New Carbon Finance
Ecosystem Marketplace
is the world's leading source of information on environmental markets and payment schemes for ecosystem services. In particular, we are interested in market-based approaches to the conservation of water-related ecosystem services, carbon sequestration and the myriad benefits of biodiversity. We believe that by providing solid and trustworthy information on prices, regulation, science, and other market- relevant issues, we can help markets for ecosystem services become a fundamental part of our economic and environmental system, helping give value to environmental services that have, for too long, been taken for granted.

New Carbon Finance
is the leading provider of information, analysis and insights into the European, global and North American carbon markets. New Carbon Finance was created in May 2006 as a new service of New Energy Finance Ltd to create a service that blends the best skills in research, analysis and consulting. New Carbon Finance constantly strives to provide the most accurate projections of future car - bon market prices using proprietary fundamental analysis and models. The research underlying this report provides a crucial quantitative platform that will substantially enhance the understanding of the fast moving voluntary carbon market.

New Carbon Finance is a service of New Energy Finance. New Energy Finance is a specialist provider of financial information and associated services to the renewable energy and energy technology industry and its investors. The combination of New Energy Finance and New Carbon Finance brings together a truly global research resource with over 50 full time staff with permanent research bases in the UK, USA, China, India and Australia as well as a wide range of associates and contact networks.
Test Data
Test Data
Test Data
Test Data
Test Data
Test Data
Test Data
Soham as a green power company was established with the idea of providing clean and sustainable energy.
Our two long term goals are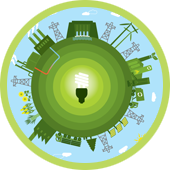 To be among India's top three companies in renewable energy.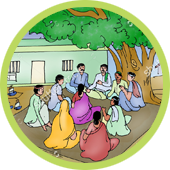 To collaborate and partner with local communities in providing employment and improving standards of living.

All rights reserved Soham Energy © | Privacy Policy | Login