Soham Times January 2017


UN drive towards achieving Zero Hunger in Asia contributed by MP Jagadeesh.
The United Nations Food and Agriculture Organization (FAO) has launched a new drive towards achieving Zero Hunger in Asia. It says that one-in-three children suffer from stunting, warning that to meet the SDG2, the region must do more. The FAO says that this should be a wake-up call for Asia where food insecurity is now growing. The report (2016 Asia and the Pacific Regional Overview of Food Insecurity – Investing in a Zero Hunger Generation) indicates that the Asia-Pacific region is home to more than 60 per cent of the roughly 800 million hungry people in the world, 12 per cent of whom remain undernourished – mostly in Southern Asia.

The FAO says that the year 2030 may still seem far away, but it's only 14 years from now and we still have nearly half-a-billion hungry people in this region. That 12 per cent represents some of the poorest and hardest to reach people. The report acknowledges that eradicating hunger means reducing poverty and addressing economic, social and environmental challenges. This is exacerbated by a forecasted increase of two billion to the world population – culminating in more than nine billion people by 2050.

According to the report, zero hunger can be achieved, provided that certain steps are followed, particularly by increasing investment in more efficient production methods and agricultural research. Most countries in the region are spending too little on agricultural research.The analysis in this report shows that many countries in the region would need to pay more attention to agriculture sector growth, supporting diverse food systems, as well as public investment in quality health care, nutrition education, and sanitation if the goal of a hunger-free Asia and the Pacific by 2030 is to become a reality.

The report analyzes other emerging regional issues, such as dietary diversification. As countries grow richer, diets change. This is happening rapidly in Asia, where per capita rice consumption has declined and that of fish, fruits and vegetables has grown rapidly. There is therefore a role for the private sector to play in helping to achieve SDG2. Large companies can encourage more inclusive business models in the value chains, where farmers improve quality and productivity – increasing their own incomes whilst providing healthy and affordable food. They can also fund the much needed research into better agricultural practices.

The private sector can partner with others to foster knowledge, experience and data sharing, contributing to global data platforms collecting and sharing agricultural information and statistics with all actors along the agricultural value chain including farmers. They can also help to uphold the highest standards of sustainably in sourcing practices, enhancing traceability of commodities and demonstrating transparency in the agricultural supply chain.
Test Data
Test Data
Test Data
Test Data
Test Data
Test Data
Test Data
Test Data
Soham as a green power company was established with the idea of providing clean and sustainable energy.
Our two long term goals are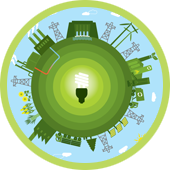 To be among India's top three companies in renewable energy.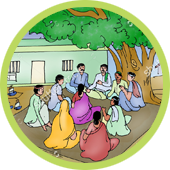 To collaborate and partner with local communities in providing employment and improving standards of living.

All rights reserved Soham Energy © | Privacy Policy | Login