Soham Times January 2017


Winners of Art Competition
Soham Foundation organized an art competition in December month themed "Our Environment," in line with Soham's commitment to green energy with hope to inspire young, rural talented artists, aged 9 to 16, from all their foundation supported rural schools. The Competition's goal was to increase environmental awareness and action among youth. A number of proficient students participated with great enthusiasm and expressed their imaginations beautifully on the paper and also suggested different ideas for conservation of environment by illustrating their own personal view of the environment – their wishes, hopes and fears.

The best painting from each school was taken and 12 winners were chosen by the judges .These 12 paintings are featured in Soham Foundation's 2017 desk calendar so that everyone can see the environment through the eyes of children. These 12 students are to be awarded a cash prize of INR1000/. The judging panel was also very impressed with all the other young artist's design ability and the inspirational message associated with the picture so the balance of 32 paintings are to get a nice school bag as token of encouragement . All 44 children will be receiving Certificate of Merit & Participation from the trustees of Soham Foundation.
#
Winning Painting
Theme
Student Name
Winning School
1
"WE CAN SERVE OUR EARTH"
MOKSHITH
Babu Rajendra Prasad High School,
Moodabidri.
2
"JAI HAI THO KAL HAI"
SUJAN.D.SHETTY
Rotary English Medium School,
Moodabidri.
3
"OUR ENVIRONMENT &
FUTURE IS IN OUR HANDS"
SUDEEP
Adarsh High School,
Taccode.
4
"SAVE THEIR HOME...DON'T
DESTROY OUR FOREST"
SUPRITHA
KPCL PU College,
Jog.
5
"OUR ENVIRONMENT WILL ONLY
FLOURISH WITH
OUR ACTIVE PARTICIPATION"
MANISHA
Government Higher Primary School,
Billyoor.
6
"OUR ENVIRONMENT WILL
PROTECT YOU IF PROTECT IT"
SOUJAN
Government Model Higher Primary School,
Pranthya.
7
"IT IS ABOUT TIME THAT OUR
INDUSTRIES GO GREEN"
YATISH ACHARYA
Government Higher Primary School,
Masthikatte.
8
"RAINWATER HARVESTING IS
VERY CRITICAL FOR OUR LIVING"
ABU BAKR SIDDIQUE
Government Higher Primary School,
Puchanogaru.
9
"CLEAN AIR, WATER & SOIL
SHOULD BE OUR BIRTHRIGHT"
CHARAN.C.N
Christha Prakash Higher Primary School,
Jog.
10
"MEND YOUR WAYS, SAY
NO TO POLLUTION"
DILEEP.C.M
Government Higher Primary School,
Channahally.
11
"THIS IS MY SWACHHA BHARAT"
MANOJ
Government Higher Primary School,
Hosabettu.
12
"EVERY DROP OF WATER IS PRECIOUS"
KARTHIK
Sri. Rama Higher Primary School,
Uppinangady.
Test Data
Test Data
Test Data
Test Data
Test Data
Test Data
Test Data
Test Data
Soham as a green power company was established with the idea of providing clean and sustainable energy.
Our two long term goals are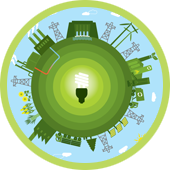 To be among India's top three companies in renewable energy.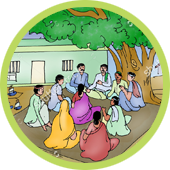 To collaborate and partner with local communities in providing employment and improving standards of living.

All rights reserved Soham Energy © | Privacy Policy | Login