Soham Times October 2016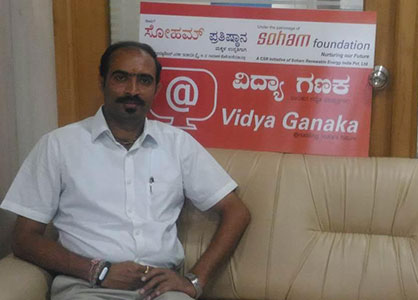 B.SHIVANANDA : Senior Manager Business Development
1.Tell me about your experience in managing different projects?

The role of today's Managers is always challenging and today's Market scenario demands Managers to handle multiple projects and assignments. Handling projects at Tata BP solar and at Soham always demanded to think of "What is not Done", " Continuation of the work which has commenced", " Quality control or improvement of works which are being carried out", "Delegation of Responsibilities to down below to achieve the other three ". Hydro project at Mahadevapura or Solar projects in Tata BP Solar where we had several multiple works to be done and taken up on day to day basis were delivered successfully with above principles .
2.Tell me about a time you managed a diverse team and arrived at a successful or unsuccessful project ?

There Nothing called diverse team in terms of Project management. Any project to be successful it has to ignore individual difference and work as a "Team". Team work is one which allows everyone to help each other to overcome difficulties in the path of success and helps in finally achieving company's goal. To be precise Working at MSHP plant there were many diversified individual teams with in the project i.e. Construction, Quality, Engineering, EPC- H&M, EPC- EM and it goes on including the local Stake holder. The complete Diversified teams were brought under one terminology of achieving goal and it helped to overcome the ups and downs and achieve the Completion of project.
3.Describe the most complex project you have managed from start to finish?

Project require More attention because of its complexity . Every project handled till date will have many unknown factors which always pop up as a challenge on day to day basis. There are several projects handled out of which the challenging ones are Tata BP solar power project – Shadnagar – Ramakrishna Industries where MW projects had just started ,There were lot of unknown factors which popped up on day to day basis and we had to do lot of discussions with Developer, Engineering department, Marketing and it goes on and more over the delivery of the project was to be ensured on or before the date mentioned in PPA. The project was completed within the time frame in first instance . Likewise MSHP project in Soham had similar challenges more with local stake holders and EPC's & the project to be delivered before expiry of GO . With total team effort the same was achieved.
4.What project management methodologies are you familiar with?

A)Productive usage of Manpower and materials. B) Right decision and right place & time C) Every project has best scenario and worst situation, be always ready with different plans to handle worst situation C) Achievement of Results which really counts after all struggle and decision & if it is not meeting the result expected then the whole process is a failure so set your self-parameters to see that you have got expected result.
5.Are you a listener or a talker? …How would you describe your leadership skills?

I am "Both". You should be good listener when your BOSS is conveying some message and You should be a good Talker to covey to your subordinate and delegate the responsibilities.

Leader ship skills gets added from your learning's on day to day basis. Some of them which can be pointed out is " Be Alert" " Decision Making" " Be yourself an Example for others" "Welcome the problems and solve it before it goes out of control" " Don't ignore people who were responsible for your success"
6.How critical are you of others' mistakes? What percent of the time would you point them out?

Mistake is like Enemy, Never take them granted. If you don't learn from Mistakes then you are bound to lose. Mistakes are to be pointed out not to find negative, but instead create opportunity to study about the mistake done and try to practice not doing the mistake again and you may not succeed in one Go but keep practicing till you succeed and for this patience and keeping yourself cool is very much essential.
7. You are a group leader. You want to do option A and everyone on your team wants to do option B. What do you do?

A leader has to think fast, make decision fast and get the things implemented Fast. You do not have too much of time in this current world. Hear out to your team about their planning, Tell about your thought process and encourage your team to take decision because work always gets stuck when it is dependent on single person. Smaller decision has to be delegated to subordinates which makes the final decision easier and the whole system will work like Self-managed machine.
8. Hobbies and interests?

Hearing music, Reading books, playing cricket, Watching good movies once in while specially I like to See " 3- idiots, whenever I am under any stress".
9.Who is your role model ?

Every Boss of yours or Your close friend or Your family member play important role in your life while taking decisions. Each task requires different expertise so find role model in every good person you know because they have something to tell you always ,If you are ready to Listen .
10.Message for youngsters?

Be Energetic, Have Right Attitude, Accountable, Keep learning something new, Be Asset to your company and Don't forget your family which is mainly responsible for you to be here.
Test Data
Test Data
Test Data
Test Data
Test Data
Test Data
Test Data
Test Data
Soham as a green power company was established with the idea of providing clean and sustainable energy.
Our two long term goals are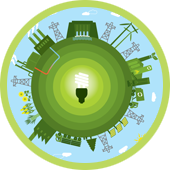 To be among India's top three companies in renewable energy.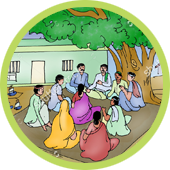 To collaborate and partner with local communities in providing employment and improving standards of living.

All rights reserved Soham Energy © | Privacy Policy | Login