Soham Times July 2018


New rural India milking machines using distributed solar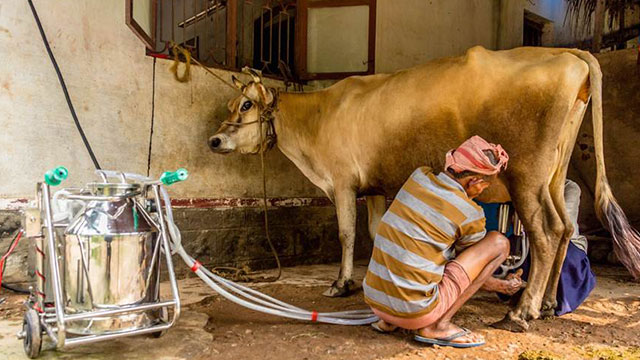 SELCO Foundation is pioneering new rural milking machines using distributed solar. That's a big deal in India — the world's largest producer of milk, where 80% of milk is produced by small and marginal farmers, who are often without reliable power. Dairy farming provides important secondary income to 80–90 million farmers in India and is also a good source of manure. But yield is much lower than other milk-producing countries, in large part because there is a skilled labor shortage (farmers largely depend on family) and many farmers can't afford the latest technology, including motorized pumping systems. In an industry estimated to be worth $70 billion, increasing yields in India, which is seeing a 6% annual increase in milk consumption, would have a huge impact on the livelihoods of India's dairy farmers.

Because farmers are involved in multiple agriculture activities, it is important that milking doesn't consume too much time, effort or expense. Even though some farmers have started using motorized milking machines, unscheduled power cuts in rural areas mean farmers are unable to use these machines when needed. As a solution, SELCO Foundation, working with manufacturer Ksheera Enterprises, modified an existing product to develop a clean, reliable, efficient and cost-effective solution. The solar-powered milking machines enable farmers to reduce their production time by speeding up the milking process, and also provide back-up power during power cuts. This gives them more time for other productive activities.

The first installations have been in Karnataka, where technical feasibility is still being tested. Feedback from farmers has so far been excellent, and SELCO is now planning to move into other geographies with partners, including the North East, to scale the system commercially. The system cost — including solar panels, two lights and the milking machine — varies depending on the number of cows owned by a farmer, ranging from 64,000 rupees (up to 6 cows) to just under twice that amount for 16–20 cows. If needed, financing is available from national banks and micro-finance institutions such as SKDRDP. Sustainable Energy for Livelihoods.

Apart from milking machines a SELCO Foundation with partners has helped range of different occupations that has been practiced over generations . However, efficient technological interventions had not made inroads into these myriad communities either due to lack of technology or the financial means to acquire it. In the past year SELCO Foundation with partners developed solutions that enable existing practitioners to improve their productivity or reduce the drudgery involved in the trade thereby leading to savings or income increase within each of the livelihoods.

Some of the other solar powered interventions include efficient:
Blacksmith Blower
Motorized Sewing Machine
Solar powered Looms
Kowdi , Rice Hulling, Chilly grinding, flour milling, Dhal milling, Maize shelling and millet processing.
Laptop Printer Photocopying Centres
Agri-Processing Machines
Roti Rolling Machines
Sewing Machine
Enabling increase in productivity and reduction in drudgery by providing solar powered energy efficiency in Karnataka, Tamil Nadu, Maharastra, Bihar, Manipur, Odisha & Assam.
Test Data
Test Data
Test Data
Test Data
Test Data
Test Data
Test Data
Test Data
Soham as a green power company was established with the idea of providing clean and sustainable energy.
Our two long term goals are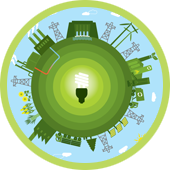 To be among India's top three companies in renewable energy.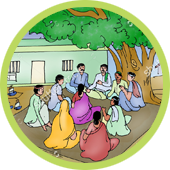 To collaborate and partner with local communities in providing employment and improving standards of living.

All rights reserved Soham Energy © | Privacy Policy | Login