Soham Times July 2016


Green Energy article contributed by Anand Patil
The World Bank Group recently signed an agreement with the International Solar Alliance (ISA), consisting of 121 countries, led by India. It has committed to provide $1 billion support to Indian solar energy projects. The World Bank-supported projects include solar rooftop technology, infrastructure for solar parks, bringing innovative solar and hybrid technologies to market and transmission lines for solar-rich states. The cumulative investment in solar would be the World Bank's largest financing in this sector for any country.

ISA was launched at the UN Climate Change Conference in Paris at end-November last year, by Prime Minister Narendra Modi and French President François Hollande. Through ISA, India aims to collaborate with global agencies and mobilise around $1 trillion of investment in solar energy by 2030. The agreement was signed for India by Arun Jaitley and Piyush Goyal, the minister of finance and coal, power & renewable energy, respectively, and World Bank Group President Jim Yong Kim.

"India's plans to virtually triple the share of renewable energy by 2030 will both transform the country's energy supply and have far-reaching global implications in the fight against climate change," said Jim Yong Kim. He hopes this agreement would spur a global movement. The World Bank Group will develop a road map to mobilise financing for development and deployment of affordable solar energy, and work with other multilateral development banks and financial institutions to develop financing instruments in this regard.

The World Bank also signed an agreement to give close to $625 million for the Grid Connected Rooftop Solar Programme under the National Solar Mission. The project will finance the installation of around 400 megawatt of solar photovoltaic power projects. The development of a $200-million shared infrastructure for the Solar Parks Project under a public-private partnership model, is also under preparation, said the Bank.
Test Data
Test Data
Test Data
Test Data
Test Data
Test Data
Test Data
Soham as a green power company was established with the idea of providing clean and sustainable energy.
Our two long term goals are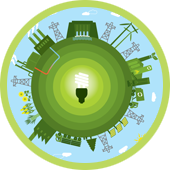 To be among India's top three companies in renewable energy.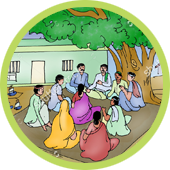 To collaborate and partner with local communities in providing employment and improving standards of living.

All rights reserved Soham Energy © | Privacy Policy | Login